Ariens Zero Turn Mower Reviews Sep 2023
We may earn an affiliate commission when you buy through links on our site.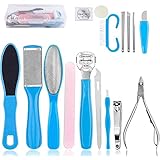 Last update on 2022-02-28 at 13:00 / Affiliate links / Images from Amazon Product Advertising API
If being the owner of a lawn care agency has taught me anything, it is that lawn mowers are one of the most difficult gardening tools to buy online.
And my friends often ask me if the mowers that they are planning to get will be able to cater to all their yard care needs.
Well, more often than not they don't. Yes, they might promise fantastic features and utility in their online reviews, but when put to the test they somewhat disappoint.
And even though I might be an easy man to please, when it comes to selecting my gardening tools, I make no compromises.
It's rather rare for a lawn mower to be able to tick all the boxes on my checklist, but zero turn mowers from Ariens do just that and more.
And I am confident that it will appeal to you the same way it appeals to me.
| Model | Horsepower | Deck Size | Weight | Price | |
| --- | --- | --- | --- | --- | --- |
| IKON-X 52 | 23 HP | 52 Inches | 870 pounds | $$$$$ | |
| Apex 60 | 24 HP | 60 Inches | 855 pounds | $$$$$ | |
| IKON-XL 60 | 25 HP | 60 Inches | 900 pounds | $$$$ | |
| IKON-XL 42 | 22 HP | 42 Inches | 729 pounds | $$$$ | |
Ariens Apex 60 Review Sep 2023
Not many lawn maintenance equipment can strike a proper balance between precision, design, and durability.
And this fact is especially true for lawnmowers. While one design boasts power and cutting potential, another model deems ease of use and comfort to be the number one priority.
However, this is not true for the Ariens Apex 60; it's one mower which I find to be at the top of its class.
Packed with some of the best commercial features, this lawn mower comes with a 5 ½ fabricated deck design and a CBT (constant belt tension) system which makes it one of the most durable machines in the market.
I had the fortune of trying this mower out for myself in a very tough lawn job recently, and I was quite surprised to find how it was able to hold out through all the rough use I put it through.
So what separates the Ariens Apex 60 from the rest?
One of the Best-in-line Durability
The fabricated deck design of the Ariens Apex is backed by a tubular frame which is made out of industrial grade 10-gauge steel. This provides the machine with a very sturdy backbone.
As the Apex is all about bringing a professional cutting performance to your very doorsteps, Ariens finds it necessary to equip it with CBT (constant belt tension) system. And believe me when I say that without this mechanism, this mower wouldn't have been able to provide me with half as much of a thorough job as it was able to.
The CBT allows the mower to minimize wear and heat while at the same time providing improved belt life, thereby minimizing the need for adjustments in undulating and rough terrain.
Ease of Use and Precision
What makes the Ariens Apex such a fan favorite is the "intuitive foot-operated deck lift system". No lawn can have the same amount of wild grass growth throughout its surface, hence this system comes especially handy when you need to change the cutting height, position, and increments.
With just some pressure from my foot, the mower allowed me to easily adjust between 15 different cutting positions in 1/4 inches of increments.
Another aspect of the mower which I really liked is that it allowed me to work for hours under the sun without showing a single sign of overheating. The aluminum spindles which are incorporated into its design significantly reduces the bearing temperature for a much cooler operating experience.
And along with the "Hydro-gear ZT-3100 commercial grade transaxles", the mower is given an increased torque and load capacity for lesser piston vibration and more mowing control.
Moreover, the Ariens Apex also comes with a flip-up side discharge chute that helps to reduce the damage, which the mower can otherwise impart to the surrounding environment. And the adjustable high-back seat has padded armrests to provide additional support and minimize fatigue during long mowing jobs.
Last update on 2022-02-28 at 13:38 / Affiliate links / Images from Amazon Product Advertising API
What are some of the things that can be improved about the Ariens Apex?
Even though the Ariens Apex was able to provide me with an exceptionally even cut during both low and high grass conditions, there were just a few things about it that didn't click all that well with me:
To start with, let me just say that the Apex makes a lot of noise and is not neighborhood friendly in that manner. There were way too many rattles especially from the electric clutch after I turned off the blades.
During operation, the deck seat vibrates a lot even though the pistons don't vibrate much, but that is only when I crank up the mowing speed.
The seat, though comfortable is not built as durable as the rest of the mower, and it started showing signs of wear after just a few days of use.
Questions I get asked frequently
How well will the Apex fair on steep hilly lawns?
The mower will be fine as long as the steepness is within the 15-degree mark. For slopes with angles beyond 15 degrees, the mower will start to slow down and stop working after some time.
Will I get a bagger with this mower?
For availing the bagger feature you will have to buy a completion kit separately, and then install it on the mower which is quite easy.
Pros
Pros
Built like a tank, almost indestructible
Comfortable and easy to use
15 different cutting options in 1/4-inch increments
CBT keeps the mower running for hours on end
Cons
Cons
Makes a lot of noise
The seat vibrates a lot and is not as durable
Ariens Apex 52 Reviews Sep 2023
The Ariens Apex series has become synonymous with comfort and durability. So what made its Apex 52 model my go-to lawn mower? Let's find out!
Design
What appealed to me the most was its beefy build which renders the touch and feel of an industrial-grade mower. The tubular steel frame makes it extremely durable to withstand regular wear and tear.
Moreover, its 52-inch welded steel deck made from 10 gauge steel is at par with the commercial-grade machines out there. Even though I got this for residential use, I feel nothing short of a professional machine every time I hop on it!
Power
You've guessed it right – this giant is indeed powered by a strong engine: the Kawasaki 726 cc FR series. Its twin-cylinder design is meant for better torque, while the liners ensure longer service life.
Honestly, the Apex 52 doesn't come with a moderate price tag, so quite naturally, one of my main demands from this unit was optimum fuel efficiency. Thankfully, the internally vented carburetor works just fine for the purpose.
Furthermore, its automatic compression release starts up the engine without any fuss, especially in colder temperatures. Let's face it; the last thing you want on a chilly day is your mower refusing to work!
Ease of Use
"Man, this is complicated," is this what you're thinking to yourself after reading everything above? Then hold your thoughts, my friend! Now that I've been a part of the lawn care industry for some time, I often get my hands on the more complicated mowers. But while using one at home, I didn't want all that trouble for looking after my lawn.
The first and foremost thing that I should be talking about is its foot-operated deck system. I may not have the leanest legs, but be assured that you can operate the deck with minimum strain on your muscles. Plus, there's a vertical pin selection panel right next to the seat that allows me to decide on the preferred height.
On that note, it's good to mention that the deck facilitates 15 cutting positions. I am into the third month of using this mower and I haven't even explored half the options.
Lastly, the quadruple of rugged tires takes charge of seamless maneuverability, so that I can cover a greater area in one go.
Seating
With such efficient mechanisms in place, I end up working for longer periods than I intend to. The high back cushion seat, complete with armrest and operator-controlled chute lets me tackle extensive mowing endeavors without feeling exhausted.
Last update on 2022-02-28 at 13:38 / Affiliate links / Images from Amazon Product Advertising API
What Could've Been Better?
As I have stated before, the Apex 52 is one of the brand's premium-priced mowers. In that sense, the budget may be a constraint, especially for first-time users. But if you're looking for an upgrade, then this mower is worth your consideration.
Pros
Pros
Top speed of 8 MPH
Rollover protection system
Self-adjusting belt tension system
Consistent cut-quality
Cons
Cons
Ariens Ikon-XL 60 Reviews Sep 2023
Why do we prefer the Ariens XL 60, you may wonder? Well, it merges the performance of commercial-grade equipment and the user convenience of personal tools, which makes it a total all-rounder. To be more specific, here are the features that I've liked the most about this product.
Build and Design
When it comes to investing in products as pricey and high-tech as lawnmowers, it's best to resort to reliable brands that have changed the game with their innovations. And in this case, the manufacturers get a thumbs up for not compromising with build quality to manage costs.
This lawnmower is as tough as nails, and the credits go to the all-steel construction body it flaunts. Apart from that, its design follows an industrial standard, which makes it appear a lot more attractive. Furthermore, I'm a big fan of its 60" cutting deck design, which makes mowing large areas feel like a walk in the park.
Long story short, Ariens left no stone unturned to ensure that this model is as durable as it could be, and I am a big fan of that because a lawnmower is not something you want to replace anytime soon.
Ride Efficiency
Similar to its key competitors such as Husqvarna, this product also comes stacked with a 24 HP Kawasaki motor for optimal efficiency. The 726 cc Kawasaki FR Twin engine helps this motor achieve a maximum speed of 7 mph.
The end result? You get a faster and more agile lawnmower. On top of that, its zero-turn feature makes it even more appropriate to mow large properties within a very little time. Last but not least, I'm in love with its anti-scalp wheels, which prevent it from scarring your yard while driving.
Cutting Precision
Coming to its main attraction, the product comes equipped with an adjustable cutting deck height, which makes it a lot easier to use on the field. Its 3-blade cutting settings further contribute to delivering a fine and even cut, which spells precision at its finest.
Furthermore, it comes with 13 distinctive deck settings for higher user convenience, which makes me love it a lot more. With so many user-friendly features, this looks like an absolute steal of a deal.
No products found.
What Could've Been Better?
Sometimes, the power offered by the XL 60 may seem like an overkill for small-scale lawn mowing tasks. Having said that, I understand that it's meant for the big leagues, and that's why I'd advise you to use it more for large-scale professional tasks. Also, considering that it's priced similarly to heavy-duty products, it may not be the best personal-use lawnmower.
Pros
Pros
All-steel construction body
726cc Kawasaki FR Twin engine
Zero-turn feature
3-blade cutting settings
Cons
Cons
Not the best for personal use
Ariens IKON-X 52 Review Sep 2023
The IKON-X 52 Zero Turn Mower has been my go-to for a long time now. And what makes it so special and slowly grow as my favorite, is its extremely user-friendly build and fantastic versatility.
Needless to say, I was able to use it for multiple jobs. From pruning the yards of old age homes to large extensive golf courses, the mower has yet to let me down.
Amazing cutting speed and power
The best part about the IKON-X 52 is how it's effortlessly able to make short work of the most challenging mowing jobs.
Take a golf course for example. Not many mowers of its class will be able to take on a task of that range; either they would run out of steam or their cutting speed would diminish over the course of the day.
But the IKON-X 52, on the other hand, comes with a 23 HP, 726 cc Kawasaki FR V-Twin Engine which is significantly more powerful than the majority of its competitors. This makes trimming even the biggest yards feel like a breeze, and my mowing time is cut down by almost half.
Versatile cutting options
Not all trimming jobs are the same; from community parks to school football fields, the length and height of cutting the grass for each are different. And the ideal mower is defined by how versatile it is and how effortlessly it manages multiple trimming tasks.
If my experience is something to go by, then it can be safely assumed that the IKON-X 52 is indeed one of the most versatile mowers in today's market.
Its fabricated deck comes with 3 blades that have a dial-operated cutting height selector. As it effectively does away with the age-old "pin and lever" process, setting the exact cutting height is now made more accurate.
And along with the improved foot operated deck lift, the mower allows 13 cutting height positions ranging from 1.5 inches to 4.5 inches in small increments.
User-friendly build and design
Durability and ease of use are another essential aspects of the IKON-X 52. The fact that the mower is capable of catering to both professionals and amateurs alike is what makes it so popular among all gardening tool enthusiasts.
It comes with twin EZT hydrostatic transaxles which improve the response time and makes controlling the trimming process significantly more manageable.
And for superior deck stability, the dual arm lift is given a commercial grade design which contains a 4-point hanging system allowing the blades to cut grass evenly.
Additionally, the mower is equipped with high back comfort and armrests that grant great operational comfort, while the padded levers significantly minimize vibrations during operation.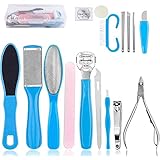 Last update on 2022-02-28 at 13:00 / Affiliate links / Images from Amazon Product Advertising API
What about the IKON-X 52 Zero Turn Mower that disappoints?
Well, no product can be perfect, especially when it comes to gardening tools. And here are a few things about the IKON-X 52 which I believe Ariens should look into and improve:
The mower doesn't come with a mulching set. This is quite disappointing really, as some of the Ariens models like the 34 Kohler 6000 series comes with its own set of mulching blades and bag.
Even with the zero turn feature, steering on bumpy and undulating terrain was rather tricky. Wheels tend to slip on marshy ground.
52" deck size may not be ideal for smaller yards. Needless to say, it wouldn't fit through a small standard lawn gate, to begin with.
Frequently Asked Questions
Will I be able to use this mower for home use?
The Ariens IKON-X 52 is not just for professional use but is built for regular backyard trimming as well. But make sure that the yard is not a very small one, as this mower is rather big in size.
Will the mower work on inclined lawns?
The wheels and the extremely powerful engine support effortless inclined slope trimming. But for marshy and undulating surfaces, much of the wheel traction and stability can be lost.
Must I turn the mower 180 degrees every time I need to mow back?
Absolutely NOT! As the IKON-X 52 comes with a zero turn feature, it will allow you to mow in reverse without having to give the mower a 180-degree turn. But it's important to be aware of obstacles behind, and a reverse mow should only be done when necessary.
Are there uncut stripe areas between the blades?
No! The 3 blades are staggered and kept so close together that even though they don't touch, their cutting areas overlap and leave no uncut stripe behind.
Pros
Pros
Cut down mowing time by almost half
Can set the exact cutting height accurately
Superior deck stability
Padded levers minimize vibrations during operation
Cons
Cons
Doesn't come with a mulching set
Wheels tend to slip on marshy ground
Ariens IKON-XL 52 Review Sep 2023
The Ariens IKON-XL 52 Mower is just perfect for efficiently manicuring medium to large sized yards with ease. It comes with a powerful high quality 24 HP 700 V-Twin KOHLER engine that makes quick work of the most difficult of grass trimming jobs.
In terms of the overall design and build, the Ariens IKON-XL 52 is quite similar to that of the IKON-X 52. Even the deck design and the adjustable cutting heights were not changed in the XL after the upgrade.
Just like the IKON-X 52, it has a fully fabricated welded deck which is incredibly durable and is designed with vibration absorption features to provide smoother trimming experiences. Both of them allow 13 cutting height adjustments as well, which support cutting increments from 1.5 to 4.5 inches.
However, the differences start to show when it comes to mowing power and performance. The IKON-XL 52 is designed to be more powerful than the IKON-X 52. While the former comes with a 24 HP V-Twin KOHLER engine from the latest 7000 series, the latter has 23 HP V-Twin Kawasaki from the FR series.
The KOHLER model far surpasses Kawasaki when it comes to sheer mowing and treading strength. That's precisely why the IKON-XL is much more equipped to deal with the tougher trimming jobs such as dealing with Florida grass on large lawns.
And unlike the IKON-X 52, the IKON-XL 52 even comes with a commercial-style dual arm deck lift with a 4 point hanging system for superior deck stability and precision.
The Ariens IKON-X 52, on the other hand, is perfect for domestic users with a small to mid-sized lawn. It's also easier to control than the IKON-XL and boasts better maneuverability.
Last update on 2022-02-28 at 13:38 / Affiliate links / Images from Amazon Product Advertising API
My Experience
Apart from the power, what I absolutely loved about IKON-XL 52 is the grass trimming efficiency and the ease of use. The commercial grade hydro-gear ZT-2800 Transaxles makes it one of the most precise and consistent lawn care instruments in the market.
The transaxles provide an increased torque that not only allows the mower to move twice as fast as most of the other standard models but provides great control and precision as well. Along with the plush high seat, it makes the cutting process very smooth and the mowing experience comfortable, and doesn't allow me to feel a single vibration even when trimming on rough, uneven ground.
The easily adjustable cutting height makes the mower very versatile and perfect for use for both professional and domestic purposes.
However, controlling the mower at the highest speed on extremely bumpy terrain is rather difficult, and it also tends to clog when you cut a lot of wet grass with it.
Pros
Pros
Powerful machine fit for any mowing job
Easily adjustable cutting heights
Transaxles provide fantastic speed and cutting potential
Plush comfortable deck seat is shock and vibration proof
Cons
Cons
Hard to control the mower at the highest speed on rough terrain
Not ideal for cutting wet grass
Ariens IKON-X 42 Review Sep 2023
The Ariens IKON-X 42 is all about delivering professional lawn mowing capabilities at your very doorsteps. But even with the premium grade build, don't think for one second that the mower has a high price tag in any way.
And if all my experience in lawn mowing is something to go by, then I would say that the IKON-X 42 is one of the more affordable models in the current market.
It comes with a fantastic 18 HP Kawasaki V-Twin engine along with a fully fabricated 42 inches deck which is exceptionally tough and durable.
However, even with the sturdy build, Ariens has not compromised on comfort at all; the IKON-X 42 is relatively easy to use and has a kind of unique long term consistency which not many models of its class can provide.
So, why should you go for this mower?
As long-lasting as a mower can get
To start off my review, let me first talk about this mower's durability. In my experience a mower needs to be as sturdy as possible; it needs to be able to traverse through rough terrain with undulating surfaces and cut grass consistently throughout long mowing sessions without any issues.
And the Ariens IKON-X 42 achieves just that and even more. I was using this mower for a golf course trimming job recently, and even after 3 hours of mowing under the sun, it kept on going strong. These capabilities of the mower are only possible because of the 22 HP V-Twin KOHLER 7000 series engine that it comes with.
The engine along with the incredibly durable body allows the IKON-X 42 to effortlessly move over rough and bumpy terrain effortlessly.
If you have a very unruly and uneven backyard, then the IKON-X 42 might just be the right pick for you.
Ease of use and cutting precision
When you're investing your hard earned money in a lawn mowing tool, won't it be a terrible sinking feeling when the mower you bought doesn't cut different grass lengths consistently?
I know I would be furious if my mower starts to cut unevenly, and would obviously lead me to write a scathing customer review on the online portal. However, the IKON-X 42 is one mower that ticks all the boxes when it comes to grass cutting and user comfort.
What makes it such a fan favorite is the dial operated height selector that is installed on to the deck. This feature allowed me to set the exact cutting heights that I required; and between 13 different cutting positions ranging from 1.5 inches to 4.5 inches, I was able to easily adjust it to the type of field I was working on.
This aspect makes the mower incredibly versatile as a gardening tool, and along with the twin EZT hydrostatic transaxles, It significantly improves user control by making the cutting experience smoother and hassle-free.
Additionally, if you want to equip your mower with a bagger for mulch, the IKON-X 42 comes with a receiver hitch mount as well. This will allow you to attach a bagger or any other tow-behind accessory.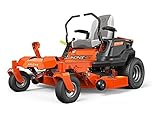 Last update on 2022-02-28 at 13:38 / Affiliate links / Images from Amazon Product Advertising API
What about the Ariens IKON-X 42 that could have been better?
The only disadvantage for me is the deck size.
Sure, a 42" deck might scream comfort and fast mowing capabilities, but more often than not this size can be a hindrance for lawns which have a lot of fences.
And forget about cutting close to a fence. The IKON-X 42 might just be small enough to fit through the tight spaces, but cutting along a fence can be very problematic. A wider deck would have been a better choice in such situations in my opinion.
Questions I get asked frequently about the mower
Will I be able to equip a bagger with the Ariens IKON-X 42?
Of course you can! The Ariens IKON-X 42 comes with a standard receiver hitch mount which makes it bagger-ready. You can even use the receiver to attach other tow-behind accessories as well.
How much is the inclination rating of the mower?
The inclination rating of the mower is at 15 degrees. But on certain slopes, it can go a bit further than 15, but I would not recommend that you do that much.
What octane fuel is advised for this mower?
It's best to use unleaded fuel with an octane rating of at least 87. Make sure that you avoid E85 blended fuels as it might harm the engine.
Pros
Pros
Durable and can traverse over rough terrain
Comfortable deck
EZT hydrostatic transaxles allow even grass cutting
Operating and controlling is smooth without much vibration issues
Cons
Cons
The deck is too small to cut grass around the fence effectively
Ariens Ikon-XL 42 Review Sep 2023
Powerhouse Engine
As a professional landscapist, the first thing I check in a lawnmower is the engine. What I found in the Ariens IKON-XL 42 was tremendously impressive! It is equipped with a robust 22 HP Kohler 7000 V-Twin engine that makes quick work of stubborn grass.
The high HP value of this engine far exceeds that of most other models and gives you unmatched speed while mowing. Ariens' engine combines expertise with ease of operation and is nearly unrivaled in its capacity. Needless to say, with an engine that powerful, I had precious little to do!
Superior Cutting Mechanism
The IKON-XL is well-equipped for a first-class performance when it comes to its primary function. Its 42-inch fabricated cutting deck is 4.5 inches deep and made of 11-gauge steel. Evidently, the machine is quite the beast, and as someone who lives most of his life on the lawn, I can vouch for its efficiency on the toughest of grass varieties.
Design Aesthetics
Lawnmowers often get a bad name for sticking out like a sore thumb on beautifully landscaped gardens, but Ariens' model is far from it; in fact, it only added to my lawn's aesthetic appeal.
It's designed to assure you of its capacity. The fully tubular steel-frame oozes strength, while the Hydro-Gear ZT-2800 transaxles guarantee increased torque as well as smooth transmission of power. All in all, this is a lawnmower that not only walks the talk but also gets people talking!
Operational Efficiency
The exceptional features of the IKON-XL ensured that my mowing experience was as easy going as an evening of American Idol!
It features a commercial-style, 4-point dual-arm deck hanging system that offers superior deck stability when compared to its peers. Additionally, it is fitted with a dial-operated mechanism that allows for cutting-height adjustments up to 13 positions.
In my two months with it, I never faced any problem with mowing unevenly grown grass. In fact, such operational efficiency was a great boost for my lawn's overall maintenance and beautification.
User Comfort
Last but not the least, a riding lawn mower must ensure a comfortable ride, and the IKON-XL sets the bar high in terms of user comfort. The machine comes with a high-back padded seat for improved support and the armrests are equally optimized.
You'd be right to think that these features are also included in other models. However, what's different here is that, in order to maximize user comfort, it does not compromise on any operational aspects and makes for a thoroughly satisfying all-round experience.
No products found.
What Could Have Been Better?
While no product is without flaws, there are those select few which are nearly flawless. Ariens' model happens to be one of those, and I have absolutely no complaints in terms of its performance!
However, it does make for a premium purchase and is priced slightly higher than its competitors.
Pros
Pros
Well-designed, high-performing machine
Improved operational efficiency
Enhanced user comfort
Cons
Cons
Expensive
Not available for sale in California
| Model | Horsepower | Deck Size | Weight | Price | |
| --- | --- | --- | --- | --- | --- |
| IKON-X 52 | 23 HP | 52 Inches | 870 pounds | $$$$$ | |
| Apex 60 | 24 HP | 60 Inches | 855 pounds | $$$$$ | |
| IKON-XL 60 | 25 HP | 60 Inches | 900 pounds | $$$$ | |
| IKON-XL 42 | 22 HP | 42 Inches | 729 pounds | $$$$ | |
Happy Mowing!
The Ariens IKON-X 52 Zero Turn Mower absolutely screams ease of use and versatility. And for that price range, it truly is one of the most pocket-friendly and value for money lawn mowers out there in today's market.
However, even though it might have a few cons in certain areas, I hope that it is your mower choice of the day as well after reading our Ariens mower reviews.
Till next time!
Can't make up your mind yet? Read our buying guide for zero turn mowers before you proceed with your purchase.
You should also check out our reviews of other models: